Travertin
Everything about our favorite stone
Travertin, also known as Travertine, is a limestone that is mostly formed close to sources of warm water, containing high amounts of calcium carbonate (lime). Vegetation, leaves, fossils and other particles cause the characteristic structure of Travertin. Travertin is won in many places around the world, whit Italy, Iran, Turkey and the US as the most well known countries. MEYA Solely uses Italian Travertin for all the productions.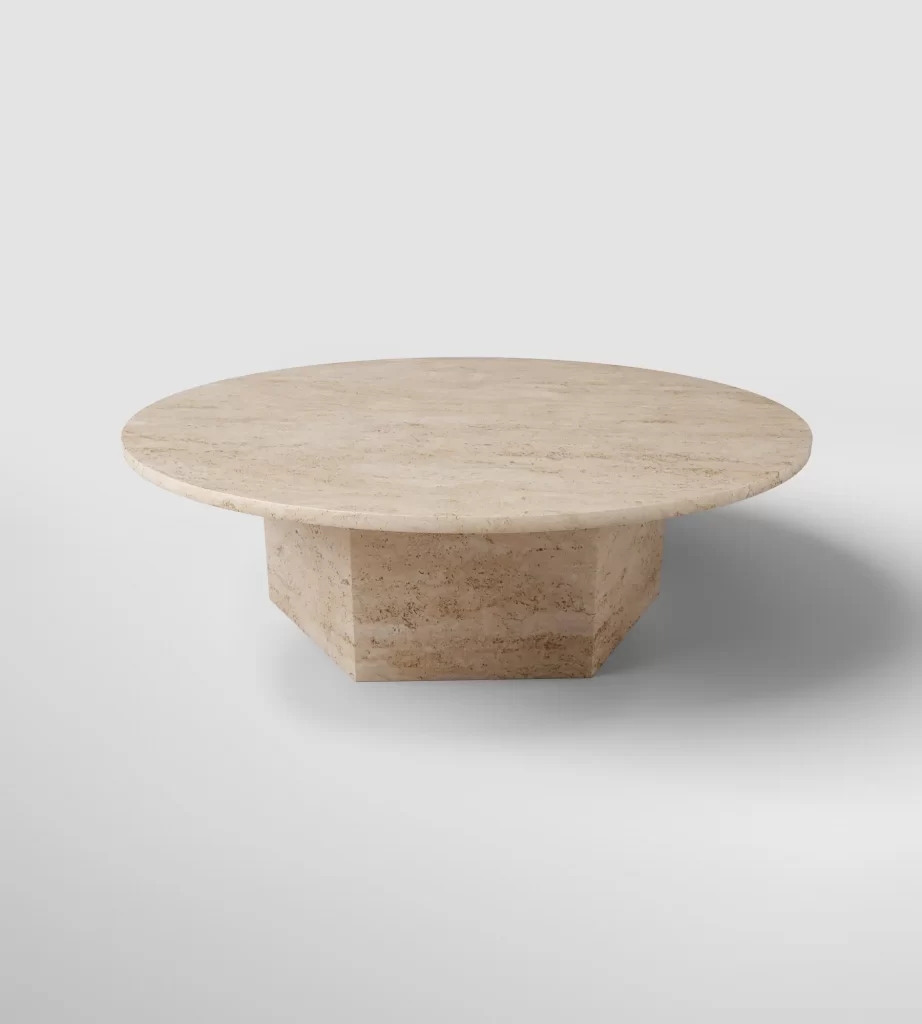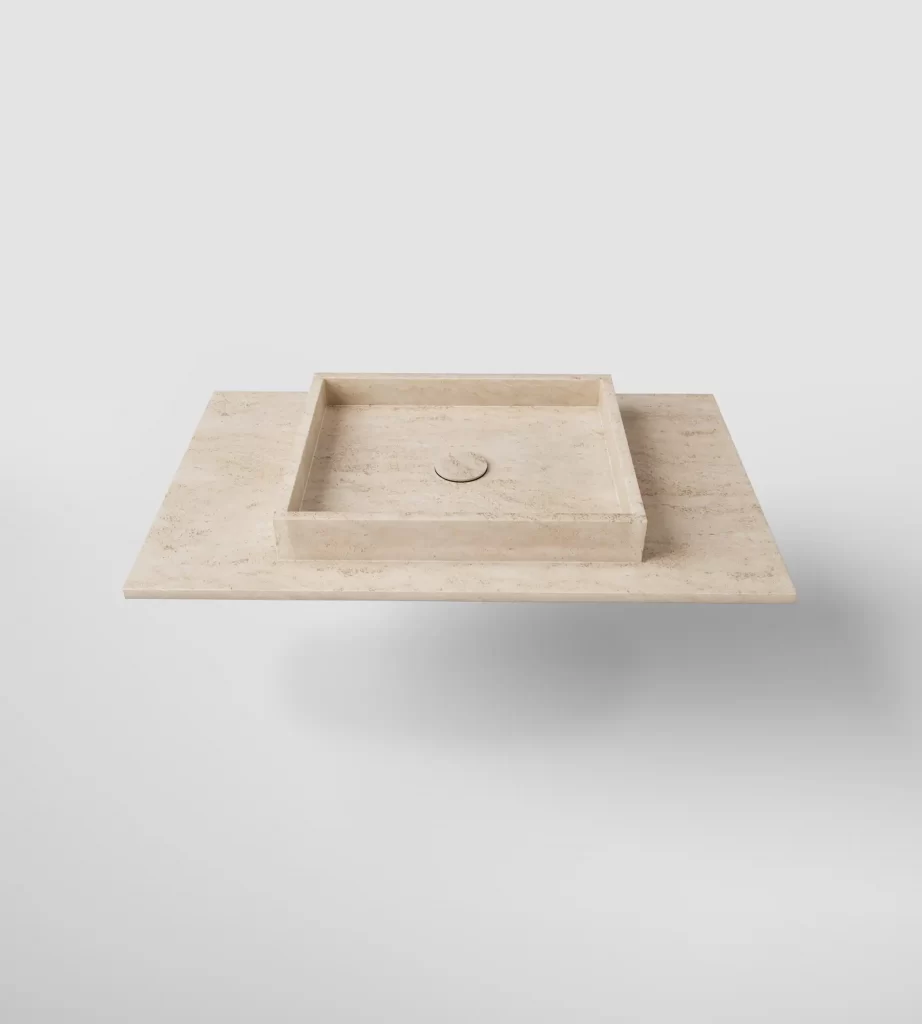 Applications of Travertin
Travertin, knows a multitude of applications. Arguably the most famous one, would be the Colloseum in Rome, made out of Travertin. Also the national monument in the Dam Square in Amsterdam, is made out of Travertin. Furthermore, Travertin is used for walls, floors, bathrooms, kitchens, tables, wahbasins and more.
Travertin is a natural stone, which makes it per defenition imperfect. These imperfections can easily be mistaked by damages. Little cracks, holes, dents and other imperfections can be present, despite finishing and polishing the Travertin. The imperfections do not have any influence on the quality of the products.