Frequently Asked Questions
For all your questions and more
Where are MEYA's products made?
All MEYA's designs are made in Amsterdam. The whole production proces is done in Italy, which are the masters of natural stone. Italy knows a centuries old tradion in working with natural stones and is home to the worlds best stone suppliers. All our products are made in Italy in order to provide the best quality.
What is the delivery time?
The delivery time is always mentioned next to the product and differs slightly per product. Generally we are able to deliver everything in between 4-8 weeks. However, do understand that all products are made to order and are therefore being created especially for you in Italy. (Al delivery times are estimations and can differ from reality. This is due to global issues in supply chains, due to covid. Shortages of certain materials, truckdrivers, can cause delays.)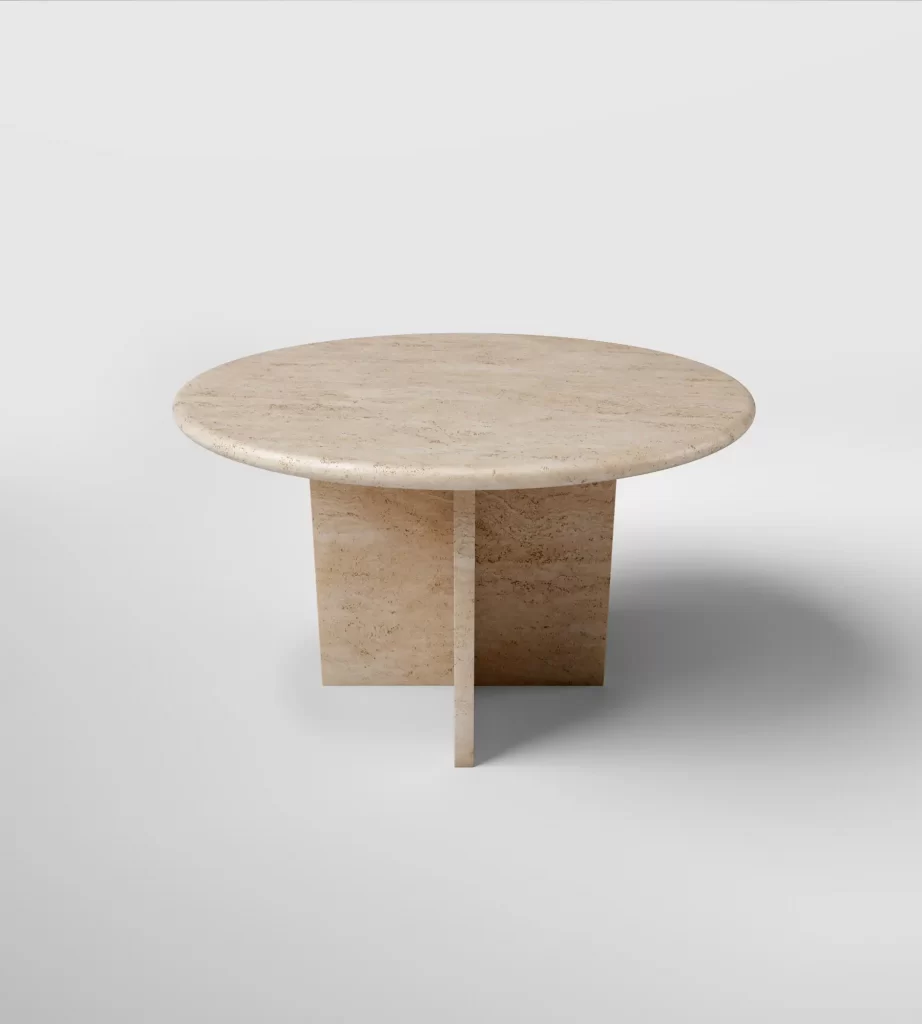 Due to the high gas prices we have to charge €75,- per delivery. We stronly encourage you to pick up your order yourself in our storage in Amsterdam.

In case of delivery please note that the place of delivery should be accessible and that we only deliver to the ground floor. For deliveries on higher floors, we would need an elevator, which we can arrange through our partners. Please contact us in this case, to discuss the possibilities. Finally, you are more than welcome to pick up your own products free of charge, in Amsterdam.
Everything we do is a made to order, which means that the product will be specially made for you. For this reason it is not possible to cancel your orders after ordering. It is in some cases possible to apply changes in your order or to switch it up for another product. In this case please contact us as quickly as possible and we will do everything in our power to help you out.
What if my order did not arrive yet?
The production of your items is a complicated and sensitive proces. Because of these reasons it can sometimes take longer then expected. If your order did not arrive yet, you are welcome to contact us at any time. We will always try to answer you within 72 for a status update.
Can I choose the delivery time and date?
Our delivery service will contact you with the delivery date + times. We will ask you for preferred times, so that we can adjust to your schedule. However, do realize that due to the complexity of the product, we will ask you for some flexibility.
Do my products have a guarantee?
Of course! All products come with a 2 year warranty on production mistakes. This are cracks and bursts, that happened in the production. We can ofcourse not give a waranty on spots and damages that happened after delivery. We will however gladly look into solutions, in case that you experience any difficulties after the delivery.
Does MEYA also do custom projects?
Yes! We have completed several custom projects, like kitchentops, washbasins, tables and more. Please contact us through our contact form for custom projects and we will get back to you as quickly as possible. (please keep in mind that discount vouchers might not apply for custom projects. To be sure, ask us through our chat!)
Can I choose the piece of stone myself?
No, unfortunately not. Our Travertin is bought in blocks, which makes the exact color a surprise. Furthermore, we utilize as much stone out of slabs as possible. In this way we minimize the amount of waste, which enables us to price our products competitively. By allowing customers to choose certain parts of slabs, we would significantly increase our waste, which would make it inevitable to raise our prices. It is however possible to give a preferance for a darker or a lighter part of stone, we will do our best to keep this in mind.
Is it possible to retour our order?
No, unfortunately not. All our products are specially made for you and can therefore not be returned witouth a valid reason. In case that you are unhappy we can check if we can exhange your item with a different variant.